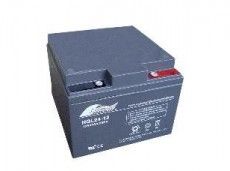 FULLRIVER

- FULLRIVER HGL SERIES

The batteries in the HGL range are waterproof stationary batteries with AGM technology. The products in this range are suitable for a large number of applications: fire & security, uninterruptible power supply, security lighting, renewable energy, mobility, medical, home automation, etc.

Advantages:
Sealed and Maintenance-Free.

High life expectancy, low self-dischaerge rate.

Both series and parallel applications.

Easy to use.

Compacts.




Wide operating temperature range.

High discharge abilities.
Applications: