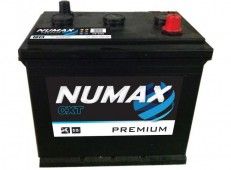 NUMAX

- NUMAX PREMIUM 6 VOLT

The range 6 Volt of the brand Numax Premium is a short range composed of 5 references. This range is ideal for vintage cars, agricultural machinery, old busses and also generators.

Advantages:
Original Equipement specification.

Open Lead Technology.
Dry Batteries, provided with acid pack.
Reliable start-up even under extreme weather conditions.