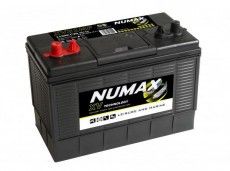 NUMAX

- NUMAX MARINE and Hobbies dual

In addition to pure starting batteries, the range NUMAX Marine and Hobbies is composed of DUAL batteries (Starting and Cycling). These batteries are ideal to provide energy to modern and energy demanding devices related to your marine, caravaning and other hobbies activities.


Advantages:
High energy performance, compatible with DUAL applications (Starting and Cycling).
Innovative plates technology (X Frame), with a cycling resistance up to two times higher than in a liquid electrolyte battery.
Fully Maintenance-Free
Sealed, leak-free.
Central venting.