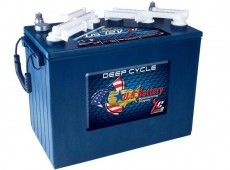 US BATTERY

- US BATTERY MARINE and hobby range

US Battery developed a full range of 6, 8 and 12 volt thick plates and deep cycle batteries in order to provide energy to specific applications for Marine, Golf and Camping activities.



Advantages:
Higher peak capacity.

Increased initial capacity.

Improved energy density.

Improved charging capacity.

Fortified plates design.

Improved life expectancy.