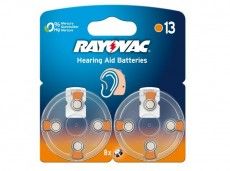 VARTA batteries

- hearing aid batteries

VARTA ZINC-AIR button batteries or 1.4V hearing aid batteries are designed for hearing aid devices. These premium hearing aid batteries are optimized to meet the demands of the latest hearing aid technologies.


Rayovac batteries combine power and ecological manufacturing processes (mercury-free technology and recyclable packaging).

The guarantee of a reliable hearing.