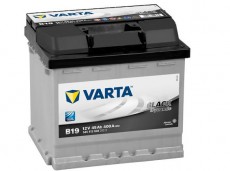 VARTA

- BLACK DYNAMIC

If you are a car owner looking for a good value for money, VARTA® Black Dynamic batteries will provide you great quality that you can trust for long. The best among standard batteries to have a strong piece of mind when starting and driving your car, Black Dynamic is a thrustful choice for you and your vehicle


Advantages:
First choice for any car with standard energy requirements.

Made in Europe according to the highest European Standards - Market Leader Quality.

Embedded with technology PowerFrame® for an unmatched starting power and reliable performance.